WWE Raw on November 13 was Surat live from Capital One Arena in Washington, D.C. WWE further worked on the storylines surrounding Survivor Series. Jey Uso and Cody Rhodes got their match for the Undisputed Tag Team Championships against Finn Balor and Damian Priest.
Other than that, The Miz fought Ivar, and Shinsuke Nakamura faced Otis. Let's take a look at everything that went down on Monday Night Raw.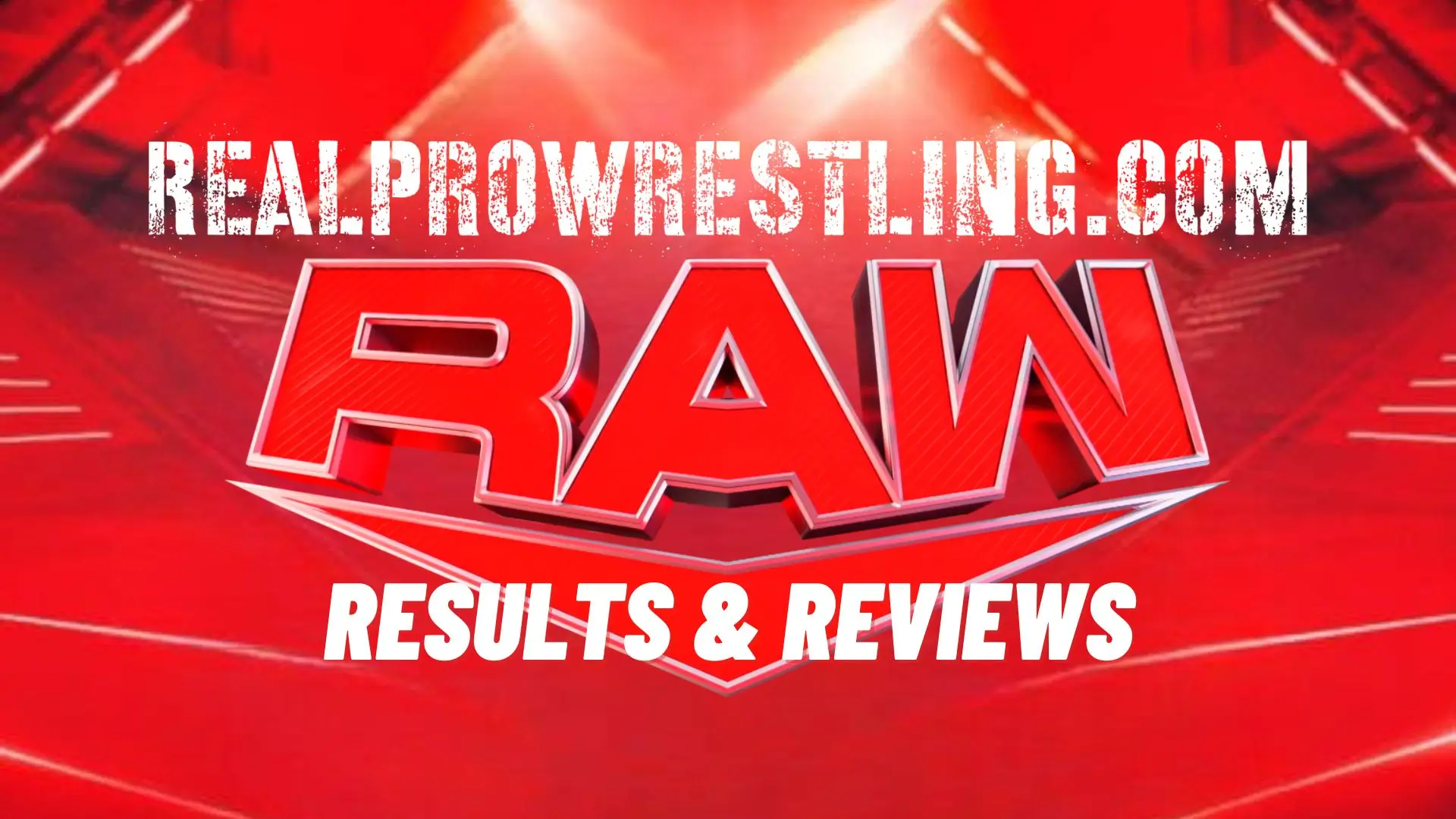 The show opened with Cody Rhodes. He talked about his match for the Tag Titles later on the show. Then he spoke of WarGames and introduced his team. There was a little confrontation between Rollins and Rhodes.
The Judgment Day also arrived. Finn Balor called them clowns. Priest also said that they are a group of random superstars, and they can't get along to beat Judgment Day. Balor tried to ignite the previous history of Cody and Seth.
They talked trash about Jey Uso and Sami Zayn, too. As Dominik was about to talk, Sami Zayn interrupted. Zayn said they could put their differences aside for WarGames and hyped the cage match well.
Cody teased Judgment Day with their leader thing. He said Rhea Ripley is the leader, or maybe Dom or JD McDonagh is the leader. Priest angrily replied I am the leader.
Seth said that he was done talking. He challenged McDonagh and Dominik to a match against himself and Sami Zayn. Priest accepted it. Balor didn't seem happy.
Tag Team Match
Sami Zayn and Seth Rollins vs. Dominik Mysterio and JD McDonagh
The match was fine, and every star got their moments to shine. In the end, We saw a BuckleBomb from Rollins. Balor and Priest broke the pin and pulled Seth out of the ring, causing a disqualification.
A brawl began. Cody and Jey also joined the fray. Uso with a Superkick to Priest and a Spear to McDonagh.
Adam Pearce got angry and banned everyone from ringside for tonight's main event match for the Undisputed Tag Team Titles.
Winners: Seth Rollins and Sami Zayn via DQ.
Grades: B+
Analysis: It was a great opening segment and took about more than 35 minutes. There was enough stuff to hype WarGames at Survivor Series. The match was fine, too. We saw more of the Judgment Day breakup scenario as Balor was not pleased with Priest's announcement of being the leader.
Rhea Ripley and Zoey Stark face-to-face
After the break, we saw Rhea Ripley confronting Adam Pearce. She was not happy about Peace banning everyone from ringside. Pearce advised her to stay away and told her that he runs Monday Night Raw, not Judgment Day.
Zoey Stark arrived and talked to Ripley. She said that Rhea is worried about many things surrounding Judgment Day, but she should be worried about her Title, too. She mentioned how she ran through every woman on the roster last week to get this opportunity.
Ripley acknowledged her achievements so far in WWE, from beating Becky Lynch to sending home Trish Stratus. She told Stark that you are a future champion, but only if you are on the opposite brand to Mami. In the end, a brawl seemed to happen, but Ripley walked away.
Grades: B
Analysis: It looked great to see Rhea Ripley hyping her match, too. She mainly joins Judgment Day, and her Title never gets much importance. Also, Zoey Stark looked confident heading into this match.
Backstage: Cody tried to talk to Seth to be together for one night. Seth agreed that he would have his back at Survivor Series in WarGames.
Singles Match
Shinsuke Nakamura vs. Otis
A video package was shown of Nakamura before the match. Otis got the early advantage in the match. We saw a vicious clothesline and lariat from Otis. There was a Powerbomb from Otis, too. Nakamura kicked out of The Caterpillar move. We saw the World's Strongest Slam from Otis for a near fall. In the end, it took multiple Kinshasas to keep Otis down for the three count.
Winner: Shinsuke Nakamura
Grades: C
Analysis: Both men looked strong in the match. Nakamura got the much-needed win. The video package of Shin's promo was excellent, and it seems like WWE is slowly progressing him to bigger things ahead as a heel.
Backstage: Seth Rollins ran into Drew McIntyre. The Scottish Warrior thanked him and shook his hand. He also praised him as a Champion. He said he would again crawl and scratch his way to get a rematch.
Tegan Nox vs. Piper Niven
Nox started well in the match, hitting a Shotgun Dropkick, a step-up Enzuigiri, and a Senton bomb for one count. Nivenbounced back with a headbutt and a Vertical Suplex. Natalya and Chelsea fought at ringside. Nox delivered the World's Shiniest Wizard, but Niven kicked out. Piper blocked the Code Red. She went for Leg Drop, but Nox avoided it. Rolling Crucifix pin got the win for Tegan.
Winner: Tegan Nox
Grades: C
Analysis: The match was relatively uneventful and boring, and the crowd reaction justified that.
Backstage: The Miz was interviewed backstage. He talked about his legacy and his previous run as the Intercontinental Champion.
Ivar and Bronson Reed interrupted. Ivar told Reed that he had already lost to Gunther. Bronson said that he would send over into Vikings failure once again. A brawl ended the segment.
Singles Match
Tomasso Ciampa vs. Ludwig Kaiser
The match carried on at a good pace. A Discus Lariat from Kaiser looked painful. The referee caught Vinci's interference and ejected him from ringside. A reverse DDT from Ciampa got the two-count. Kaiser delivered a Rolling Death Valley Driver. Ciampa blocked The Twisting DDT and dodged an Enzuigirifrom Ludwig. Vinci, out of nowhere, delivered a Big Boot on Gargano. Kaiser got the roll-up win over Ciampa.
Winner: Ludwig Kaiser
Grades: B-
Analysis: These two have great chemistry and put on a solid match. Kaiser has improved over the months in his abilities. This feud in going on for a long period now, and a suitable ending is required.
Singles Match
Indi Hartwell vs. Xia Li
It was a short match and ended in the referee stoppage after a vicious Spinning Heel Kick by Li.
Becky Lynch arrived after the match and said that Xia would be facing her next week.
Winner: Xia Li via Referee Stoppage
Grades: C-
Analysis: The crowd was never invested in this match, and it felt flat. The crowd came to life only when The Man Becky Lynch entered.
Backstage: Gunther and The Miz came face-to-face. The Miz told Gunther he is an 8-time IC Champ, and he will add to that number at the Survivor Series. Gunther warned Miz about the beating he would suffer.
Singles Match
The Miz vs. Ivar
Next up was a fun match between The Miz and Ivar. Bronson Reed was seated at ringside. A Banzai Drop from Ivar looked great. Miz delivered The Awesome Clothesline. The A-Lister kicked out of The World's Strongest Slam. In the end, Miz got the win via folding press and his feet on the ropes. Reed attacked Ivar after the match and delivered a Tsunami.
Winner: The Miz
Grades: B
Analysis: Ivar has been constantly improving as a singles star. WWE is building towards the Bronson Reed and Ivar feud. Mizcheaply getting the win looked weird, as he is a babyface now.
Backstage: Damian Priest acknowledged JD McDonagh and welcomed him to Judgment Day.
Undisputed Tag Team Title Match
Cody Rhodes and Jey Uso vs. Damian Priest and Finn Balor
These superstars have competed against each other numerous times and have good chemistry. This was a great match, too, with everyone performing his signature moves.
Cody delivered a snap scoop powerslam, a Disaster kick, and a bionic elbow. Diving Crossbody from Uso nearly took out Priest. Uso prevented South of Heaven and delivered Superkicks.
Cody delivered Cross Rhodes on Priest while Jey laid out Balor with a Spear.
In the end, Drew McIntyre suddenly appeared and hit a Claymore Kick on Jey while the referee was distracted. This made the win easy for Judgment Day.
Drew McIntyre and Rhea Ripley shook hands on the entrance stage to close out the show.
Winners: Finn Balor and Damian Priest
Grades: B+
Analysis: The result of the match was predictable, but WWE went there in a shocking manner. McIntyre made the anticipated heel turn and joined hands with The Judgment Day.
Overall, it was a decent episode of Monday Night Raw and had a build to Survivor Series matches. McIntyre joining Judgment Day was a perfect moment to close the show.